Due to a spike in Covid rates the Silver River Museum is closed to the public until further notice. We apologize for the inconvenience.
Upcoming Events and Museum News
Paradise Park was a segregation-era tourist attraction operated alongside Silver Springs between 1949 and 1969. The history of Paradise Park is recounted in a conversation between Dr. Lu Vickers and Silver River Museum Director Scott Mitchell.
Read More »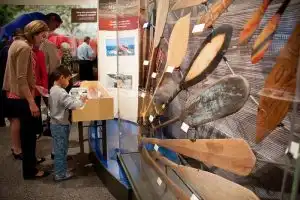 We are very happy to announce that the Silver River Museum will reopen to the public on Saturdays and Sundays starting the weekend of October
Read More »